Gran Hotel Las Caldas Wellness Clinic | Asturias
Restaurants Hotel in Asturias
Allow your imagination to run wild with the Gran Hotel Las Caldas Wellness Clinic restaurant services: a gastronomic experience that brings you delicious and healthy flavours in an exquisite setting. Enjoy the benefits of relaxing at one of the best spas in Spain: dishes that combine healthy cuisine with the best local produce.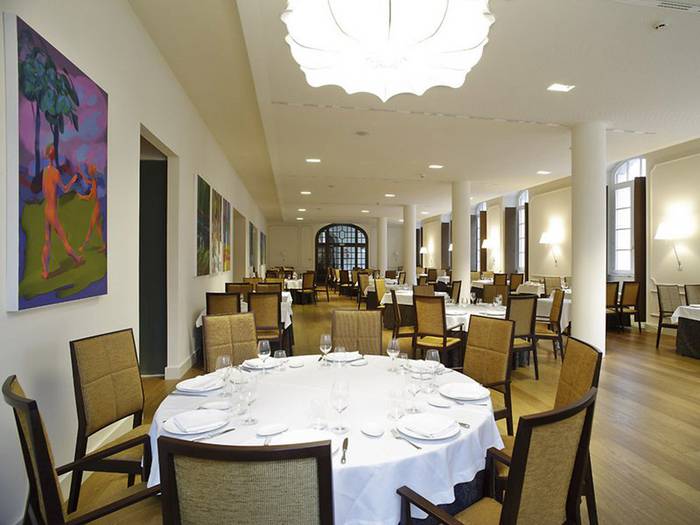 VIATOR RESTAURANT
The Viator Restaurant allows you to indulge on modern dishes with seasonal produce. The gastronomic concept offers a myriad of balanced and healthy flavours for the palate, with an exceptional presentation. After some time for yourself at the spa, a delicious menu that specialises in starters, meats and fish, stews, desserts await you.

View Restaurant Menu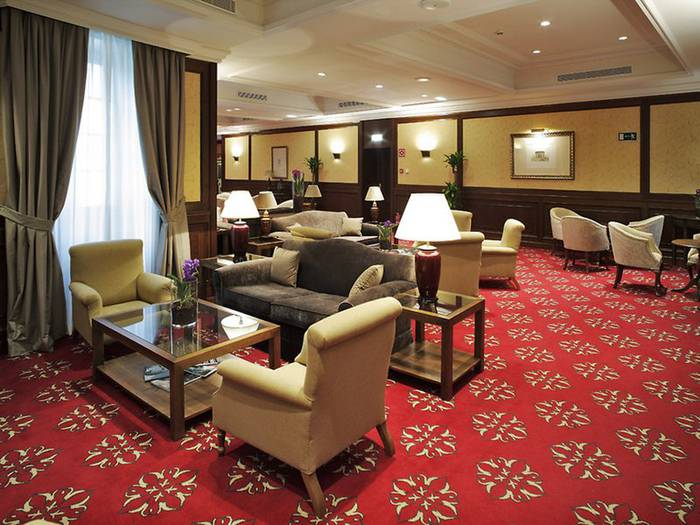 BAR INGLÉS
Enjoy a relaxed atmosphere at the Bar Inglés, a unique space where you can enjoy a delightful time. On Saturday nights you can discover the piano bar service. We will save you a seat!