Las Caldas by Blau Hotels | Asturias
Restaurants Hotel in Asturias
Health, sport, spa & welcome… and also gastronomy. Experience the delights of good food at all times at the hotel Las Caldas. We boast a number of restaurants for your requirements, from couples seeking a peaceful setting, to groups of friends and large social celebrations. Our favourite ingredient is the love that we put into the preparation.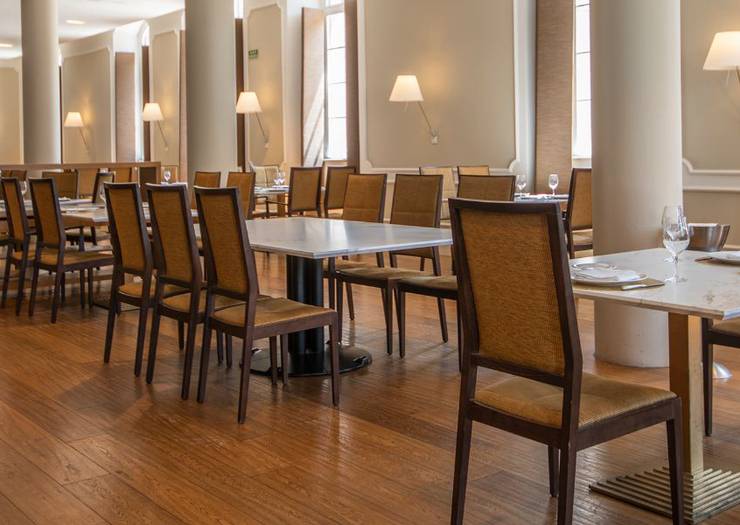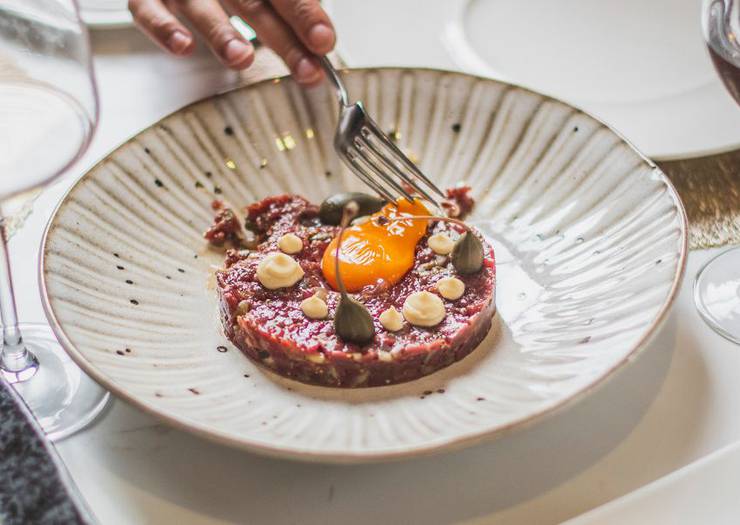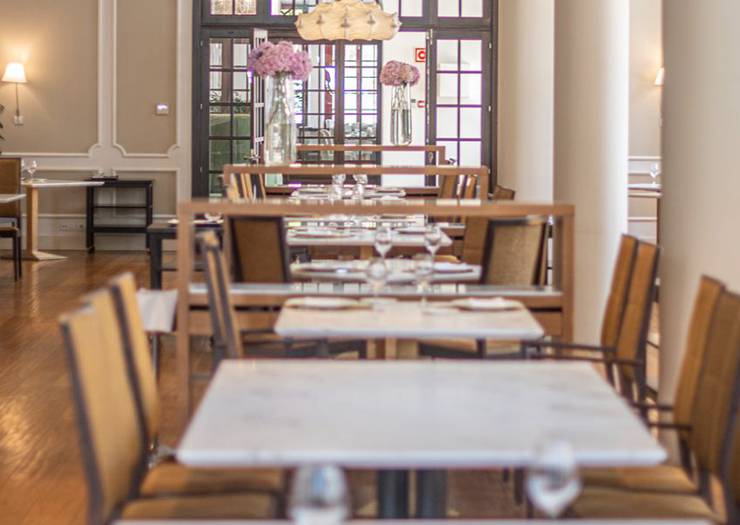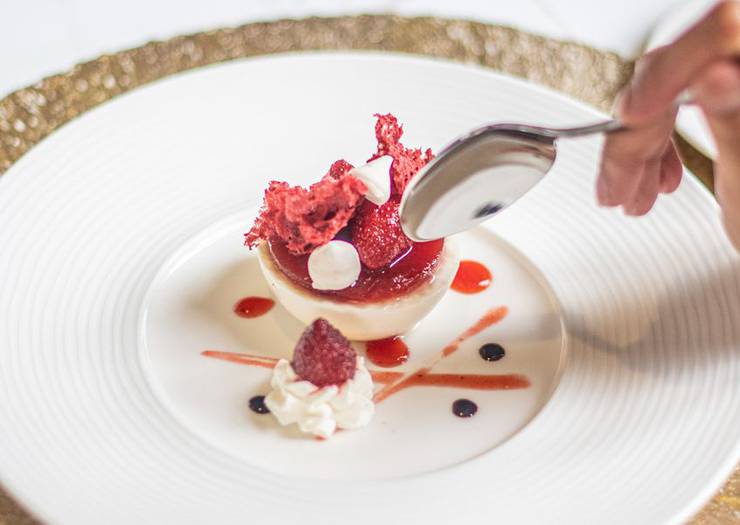 Viator
Large windows flood the Viator Restaurant with natural light, a space decorated in an avant-garde style, where you can taste unique dishes made with the highest quality raw materials. When you stay at Las Caldas, our four-star hotel, you can dine at the Viator Restaurant with our half-board service.

View Restaurant Menu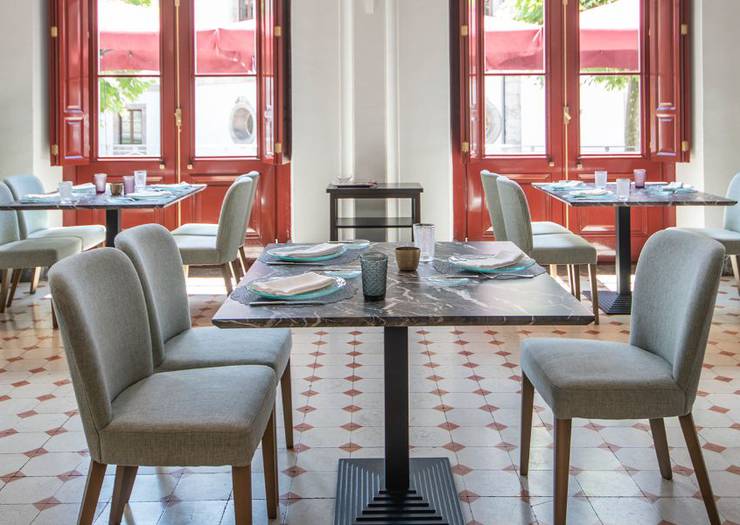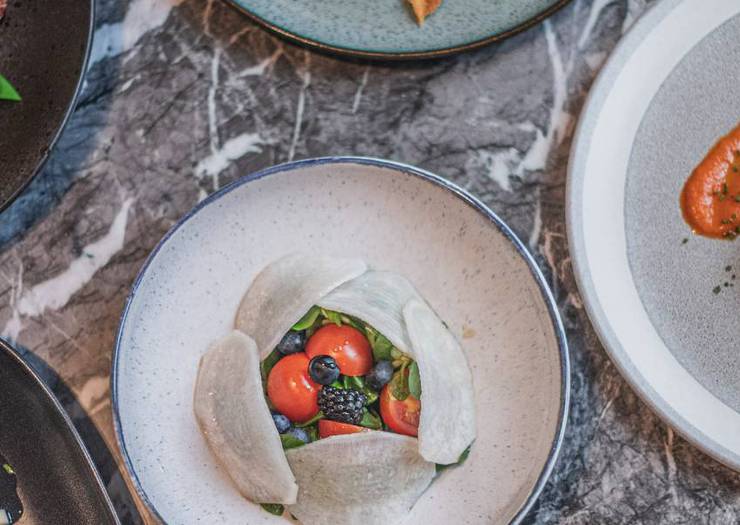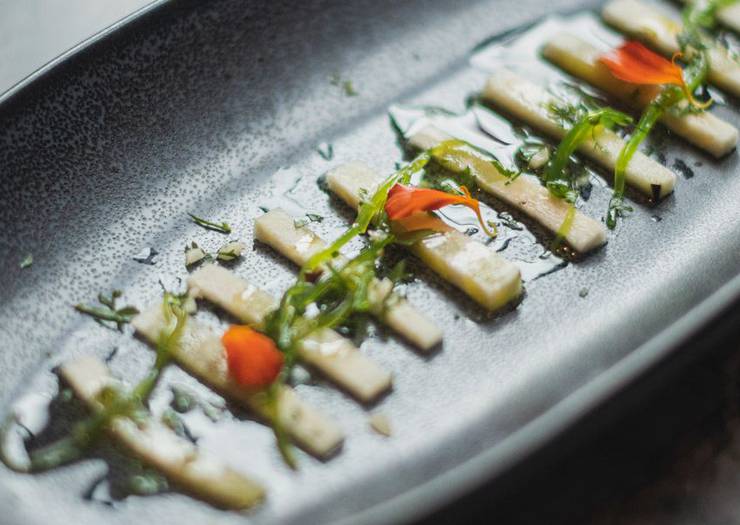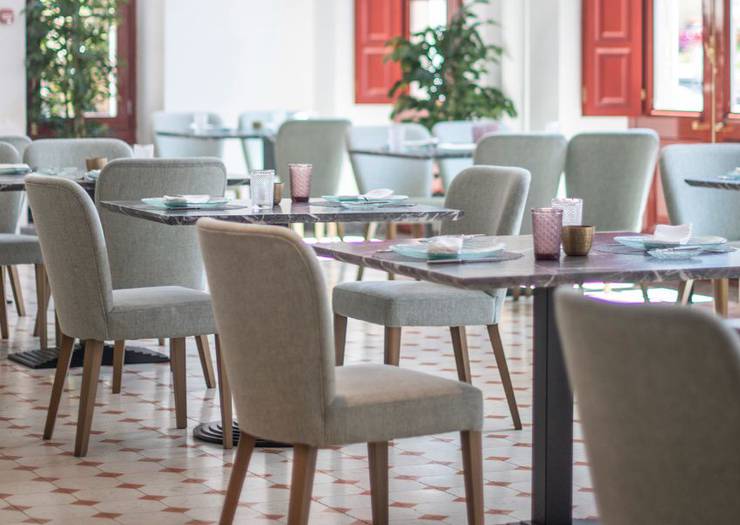 Scanda
A room full of personality with unique decorative elements and large windows. Here you can enjoy a menu with fusion haute cuisine where the dishes are made with seasonal products and local raw materials of the highest quality, with the aim of continuing to surprise our diners. If you stay at the Gran Hotel Las Caldas, you can dine at the Scanda Restaurant with our half-board service.

View Restaurant Menu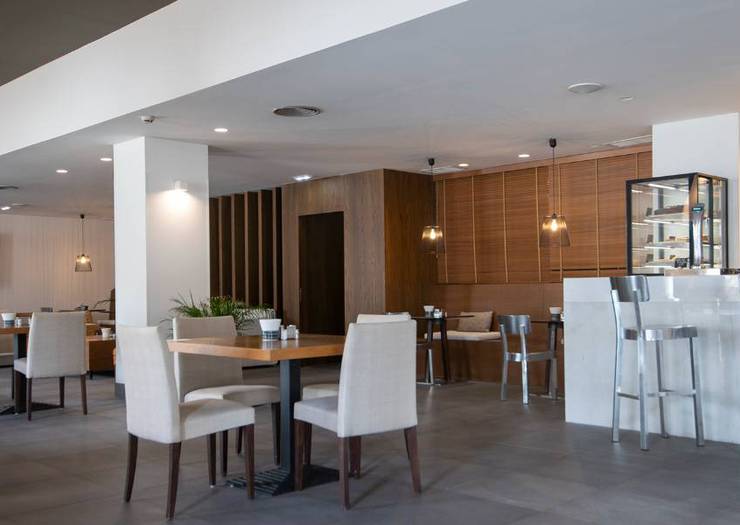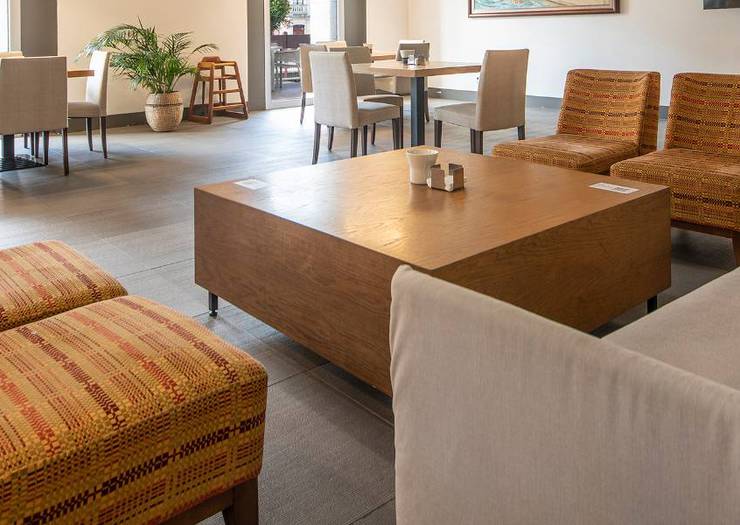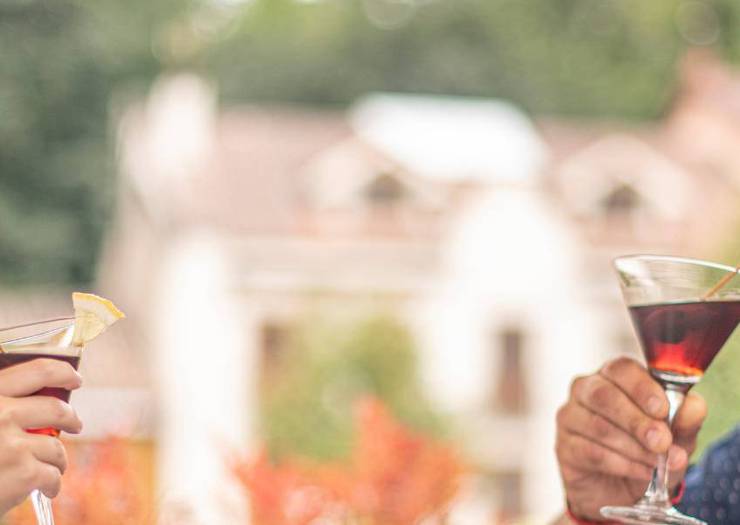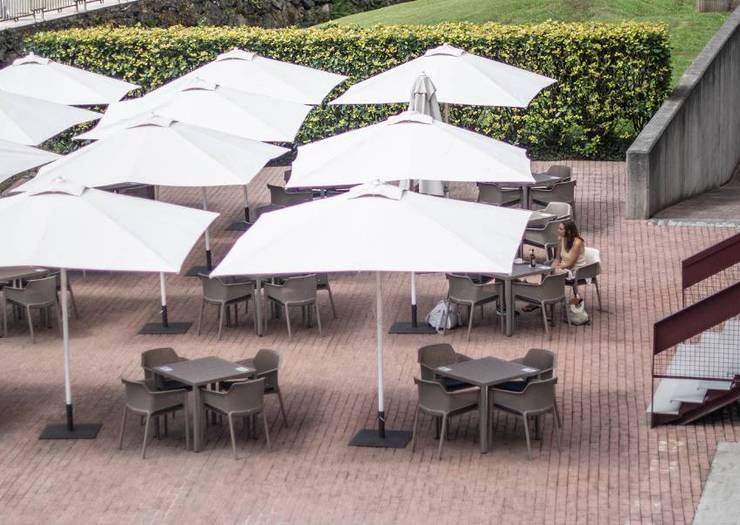 Lounge & terrace bar
Our Lounge Bar has a large space, both inside and outside, with its terrace staying open throughout the year. Here you can enjoy drinks, food or snacks at any time of the day, where you'll find an original and casual menu with the most current options.

View Restaurant Menu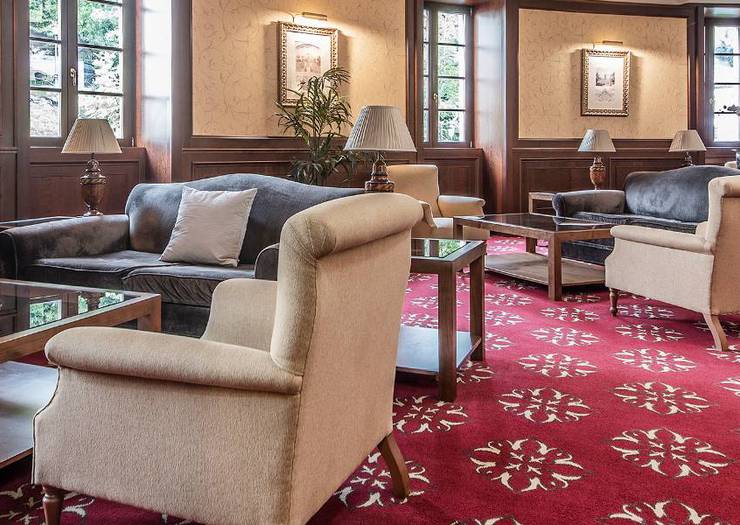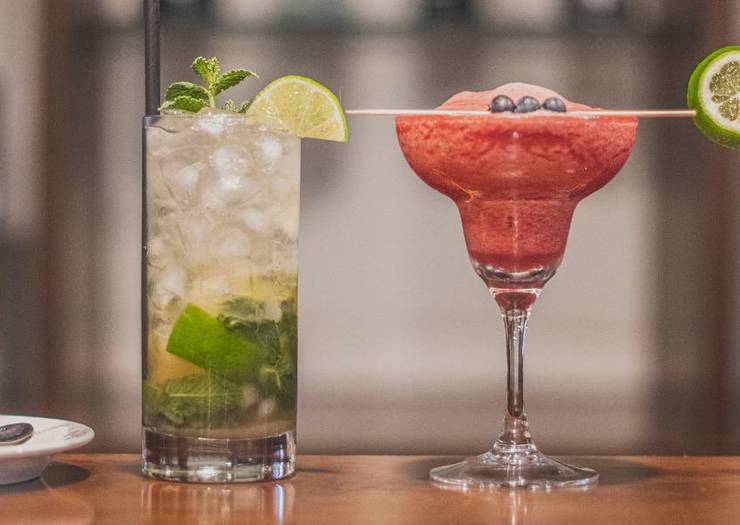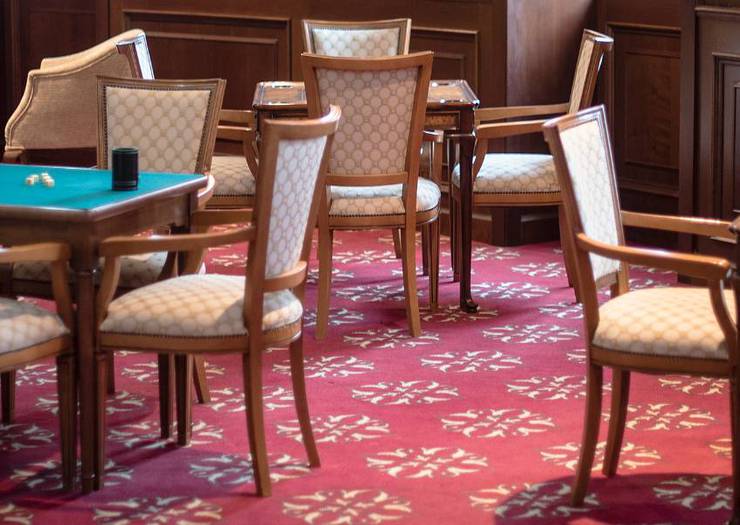 English Bar
Located inside the historic building of the Gran Hotel, this space is decorated in the most classic style, with upholstered sofas and carpets that give it an unmistakable English touch. It is the perfect place to enjoy a drink as you listen to quiet music in a relaxing atmosphere in this historic building.