Blau Portopetro Beach Resort & Spa | Majorca
Restaurants Hotel in Majorca
A variety with the best products, a special atmosphere at all times of the day and a delicious cuisine with exquisite snacks are all part of the restaurant service at the Blau Portopetro Beach Resort & Spa, where you will be able to fill your suitcase with unique flavours. Our resort in Portopetro provides 3 different concepts of accommodation: All-Inclusive, Half Board and Bed and Breakfast, so that you can enjoy your stay the way you like it. The All-Inclusive is our most complete option which offers all of the bars and restaurants in an extended timetable, including a cold breakfast, breakfast, a buffet and a la carte lunch, buffet and a la carte evening meals, cold dinners, as well as a complete selection of the best national and international drinks. Half Board allows you to enjoy the benefits of one luxury restaurant service and enjoy the freedom of exploring Majorca during your holiday, whilst the Bed and Breakfast offer allows you relax in the room of your dreams and start each day with the best culinary service.
New Schedules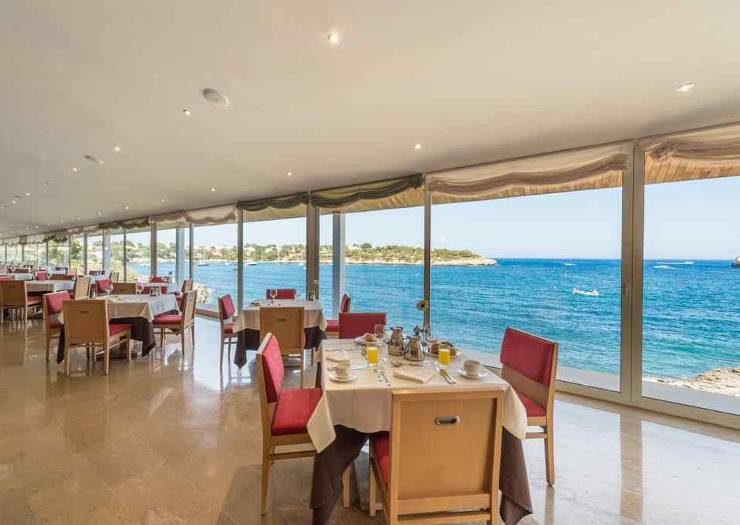 RAN DE MAR
Complete harmony in front of the Mediterranean. Ran de Mar is the place to indulge in the pleasures of the Mediterranean between exquisite international cuisine. Its wonderful terrace with views across the sea invites you to enjoy the incredible sunrises and unique sunsets.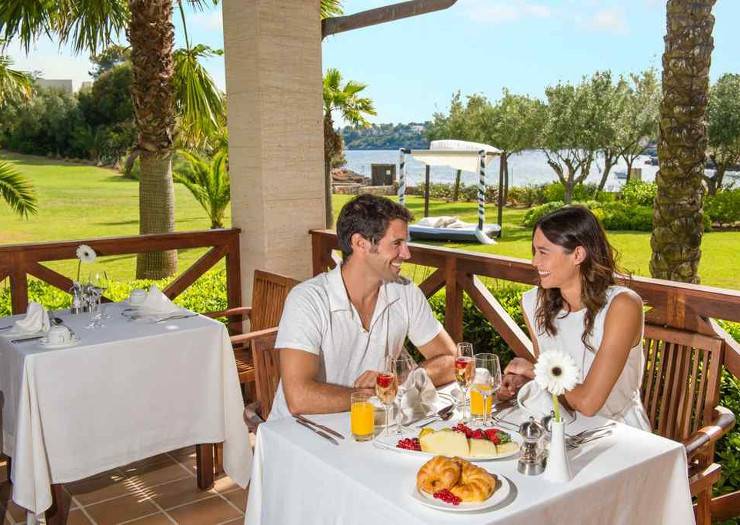 LA FINCA RESTAURANT
With a charming atmosphere, La Finca Restaurant shares with you a magnificent selection of breakfasts and lunches that are a treat to the senses: taste, smell and extraordinary views across the sea.
(closed 2020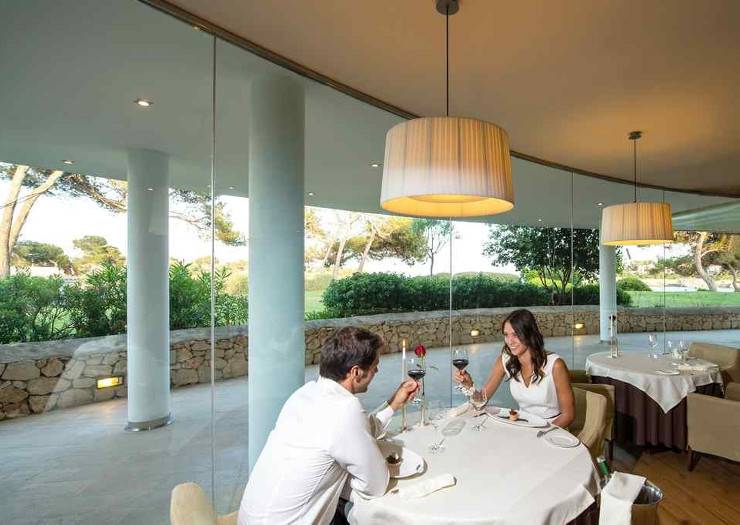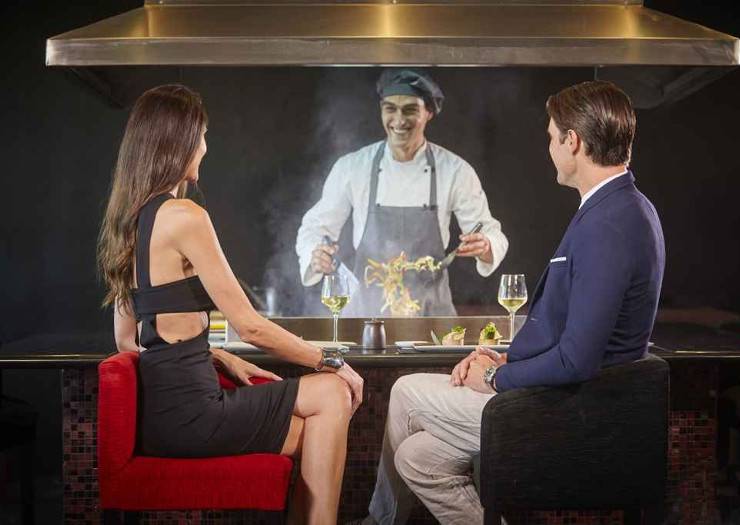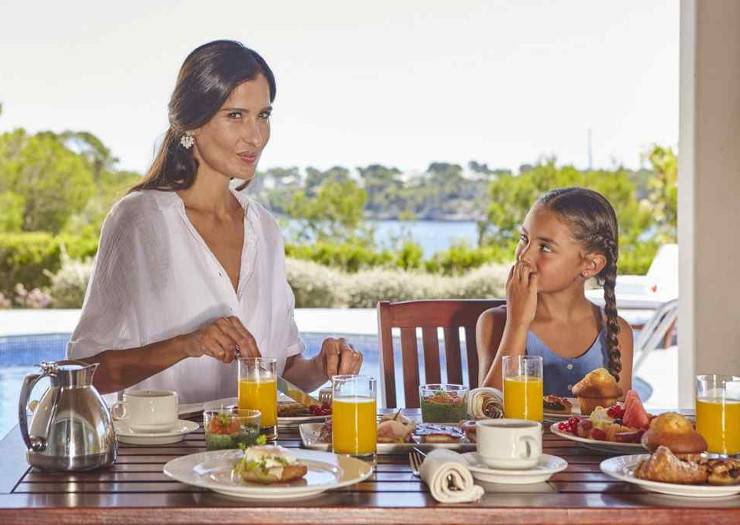 BAR LLEVANT
Synonymous with fun. The Llevant Bar is the place to stop and enjoy a moment with family or friends just a few metres from the beach. Here you will find snacks, pastas, salads and a children's menu, among others.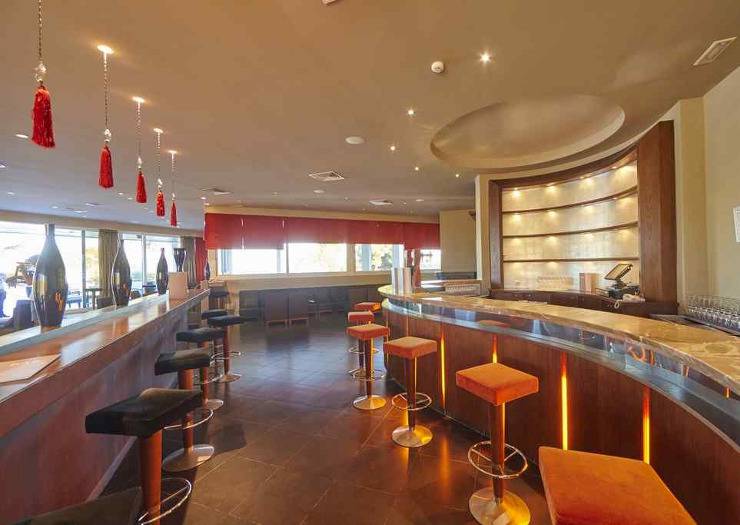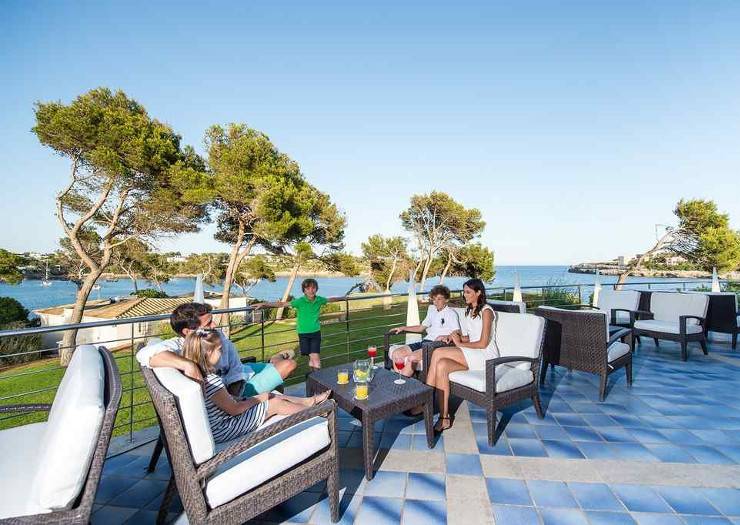 BAR EMBAT
Drinks, soft drinks, coffees, cocktails and also the bar where you will take some of the best photos from your holiday with the blue of the Mediterranean as a background.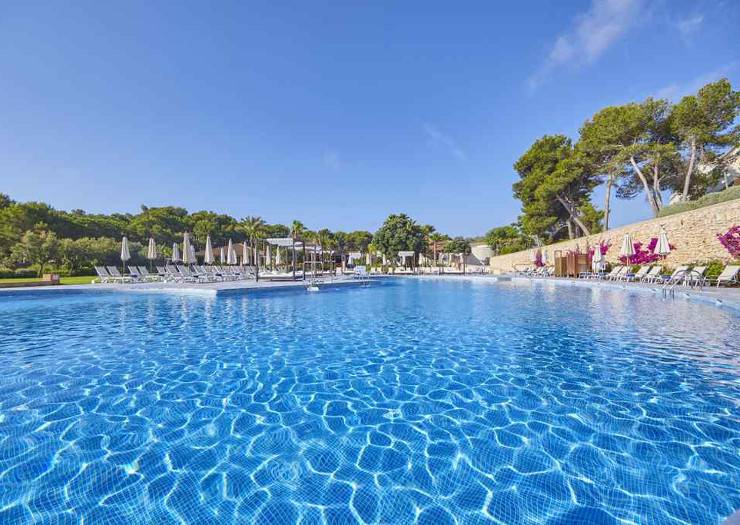 BAR PONENT
With chill out music, Bar Ponent is a bar for adults with an exclusive selection of drinks, cocktails, freshly squeezed juices and healthy refreshments. The place for relaxation on your holiday.