Summer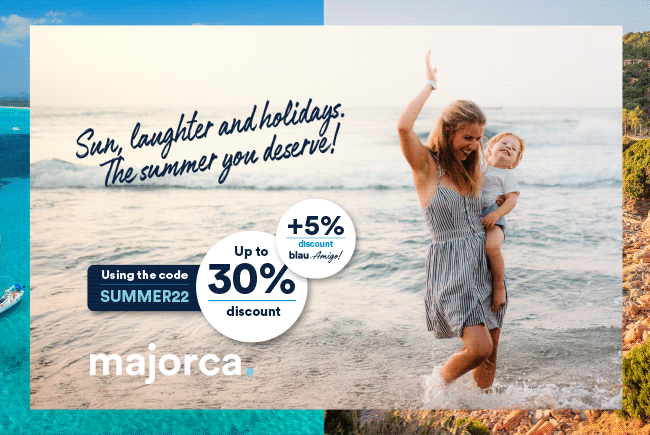 Already daydreaming about the perfect summer?
It's time to make your dreams come true at Blau Hotels. Whether it's the beach or the pool, adventures or chilling out, there's always a destination and a Blau that's just for you.
Book now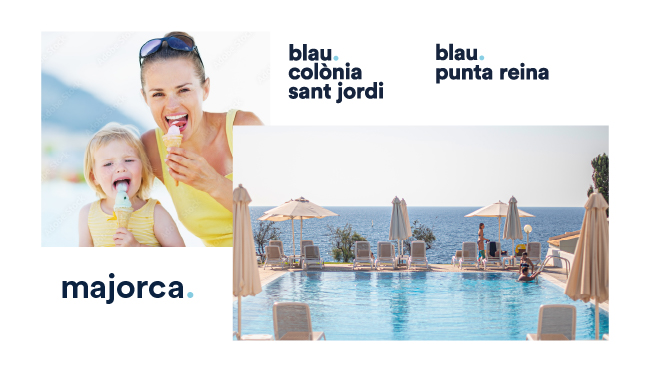 Majorca is synonymous with paradise, white sandy beaches, crystal clear waters and breathtaking landscapes. It is the perfect destination to enjoy the holiday you've been longing for. Sun, fun and memories of a perfect summer.
Blau punta reina and blau colonia sant jordi are perfect for couples, friends or families alike. Both are just a stone's throw from the island's paradisiacal beaches and offer non-stop entertainment.
Read more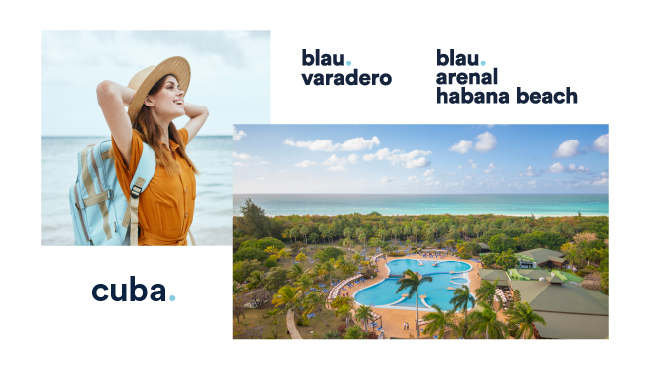 If you fancy a summer you won't forget this year, then Cuba is a must. Relax, enjoy a slice of paradise and chill out this summer.
Blau varaderoBlau varadero, located on Varadero beach, the world's second best, according to TripAdvisor, is an adults-only hotel, perfect for getting away from the daily grind and immersing yourself in the tranquility of paradise. You can also stay at blau arenal habana beach, perfect for the whole family to enjoy the Caribbean vibe.
Read more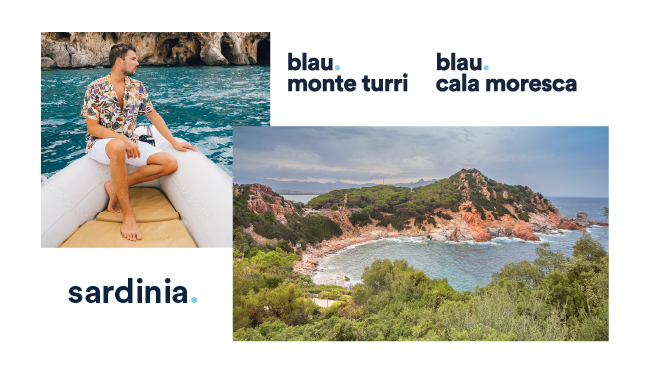 If you feel like diving into crystal-clear coves, enjoying mouth-watering cuisine and losing yourself in a traditional Sardinian villa this summer, Sardinia is the destination for you.
Blau monte turri (adults only) and blau cala moresca are located in the heart of Sardinian nature. Both offer unique views and breathtaking landscapes that will provide you with the peace and quiet you need this summer.
Read more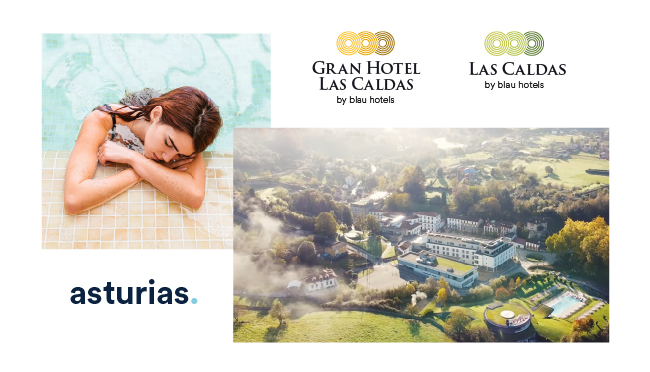 Relaxation, comfort and wellness. If these are the words that spring to mind when you think about your dream summer, we have just the destination for you: Asturias.
Enjoy your holidays at Las Caldas Villatermal, our exclusive Wellness Clinic Resort, surrounded by a natural landscape where you will recharge your batteries and reconnect with yourself in a magical way. Las Caldas has a unique complex that combines sport and wellness.
Read more
* SUMMER22 : Valid for stays in 2022. Discount subject to availability