Offer Blau Hotels & Resorts
Book Early Booking SALE
Early Booking SALE
Geat a head start to Summer 2019 with Blau Amigo!
Valid offer from 08/04/2019 to 03/11/2019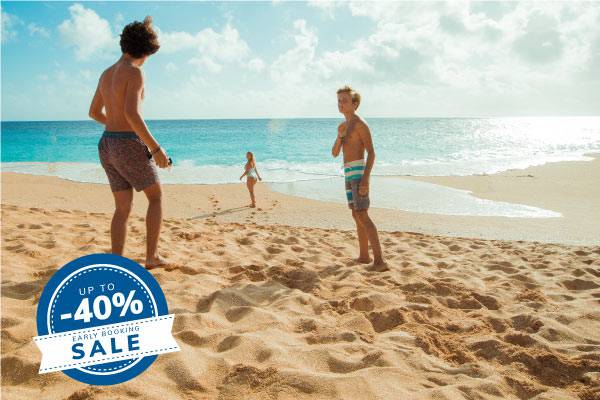 Because we value our Blau Amigos we want to offer them an exclusive early booking discount of up to -40% on their beach holidays for 2019.

Discount valid until 31/01/2019
Also, the first child travels stays free (room with 2 adults)
And if you book half board, you'll get all drinks free in the buffet restaurant (beer, softs and water)

We love summer and we love our Blau Amigos even more.

Are you a Blau Amigo yet?