Blau Hotels for Holidays's Kids
Official website of Blau Hotels for Holidays
Tenemos un mundo de diversión para todos los niños.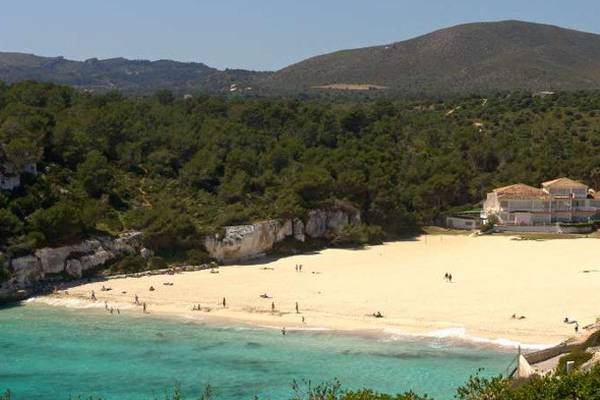 TRANSFER TO THE BEACH
From June 1st to September 30th, free transfers to the beaches of Cala Romántica and Cala Mandia. Departures every 30 min from 10:00 am to 6:00 pm.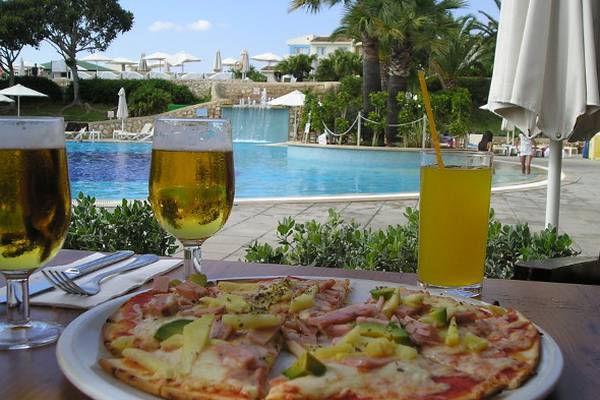 DAY PASS
The day pass is the best way to enjoy our hotel without staying with us. It offers access to hotel facilities and an all-inclusive offer. Hours: from 10:30 am to 6:00 pm. Adult price: €40. Children's price: €20. For more information and reservations call: 971558001.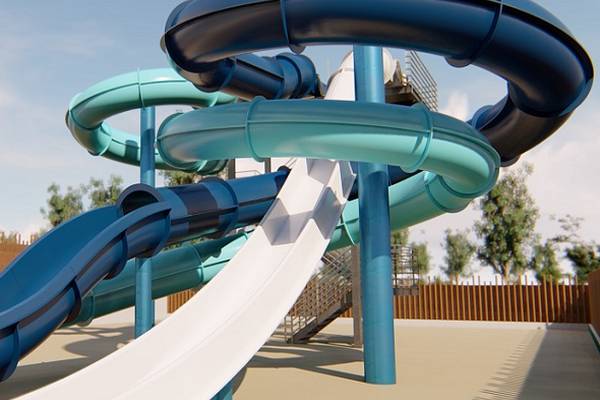 NEW SPLASH PARK
New for 2019
We always want to offer you the best experience at our hotel. That is why we have built for you and your family a new Splash Park where you will be able to enjoy your holidays to the fullest. Guaranteed fun for children and teenagers.
Opening June 2019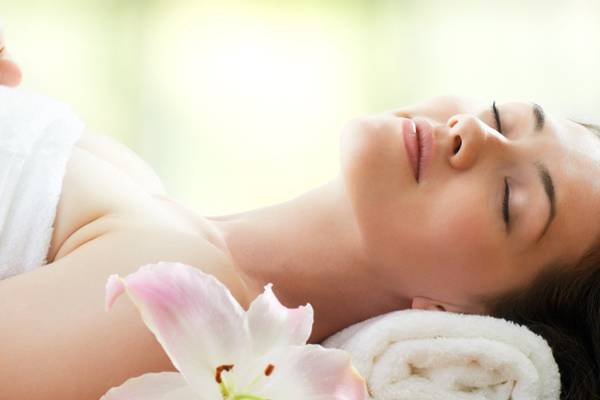 SPA & WELLNESS
Dedicate some time to your personal wellbeing in our spa centre with 4 Jacuzzis, 4 polychromatic hydromassage showers, 2 showers, a cold-water basin and ice machine for cold showers. We also offer 2 saunas, a Roman bath, Turkish bath and a relaxation area. You can also enjoy Ayurvedic treatments, massages, our beauty salon, hairdressers and beauty treatments...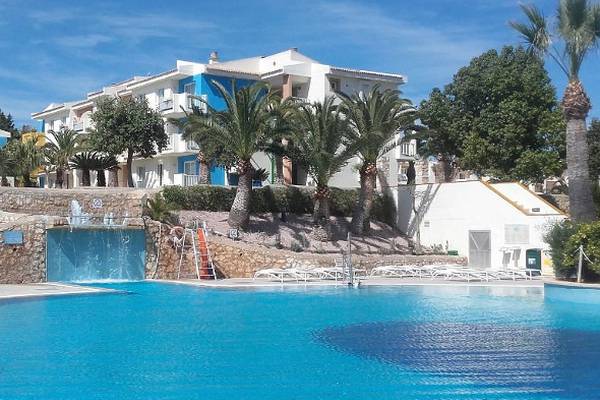 OUTDOOR POOLS
Enjoy your vacation with sun and at the beach. In addition to the two wonderful beaches next to our hotel, we have 3 outdoor swimming pools, one infinity pool and a children's Splash Pool with a pirate ship. Towel service for pool / beach for 10€ refundable deposit return after service. Option to refresh your towel for a 2€ charge (non-refundable).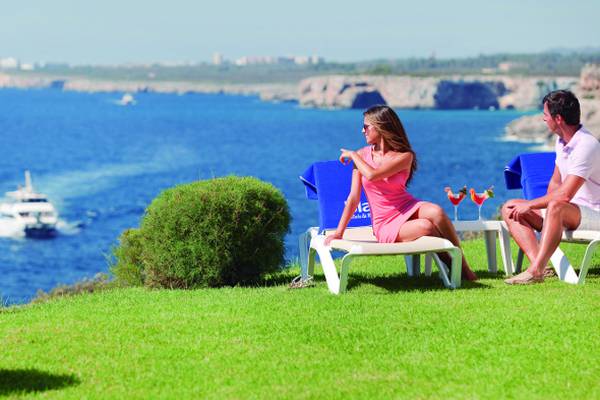 FREE SERVICES AND FACILITIES
Access to the gym (+16), access to the spa & wellness centre, free internet Wi-Fi, (with Blau Amigo Program) sports including ping pong, volleyball, aerobic classes, mini golf and archery... free access to sport activities and facilities and much more…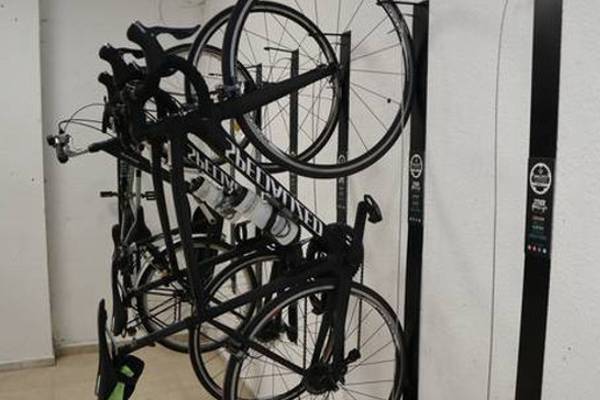 BIKE STATION
Blau Punta Reina Resort features a Bike Station, which has the Cycling Friendly seal of approval, with high-quality facilities providing storage for your bike, a repair workshop, bike cleaning and routes from the hotel. Discover the magnificent routes available throughout Majorca.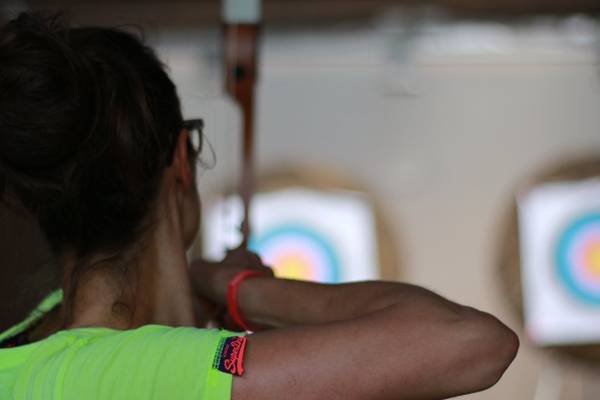 SPORTS FOR EVERYONE
If you wish to take part in sports activities, we offer classes conducted by an instructor (aerobic, body bump, steps, spinning, aqua gym and Pilates…), volleyball, football, ping-pong, mini golf, shooting with Carbine and compressed air guns and boules. Enjoy your favourite sports!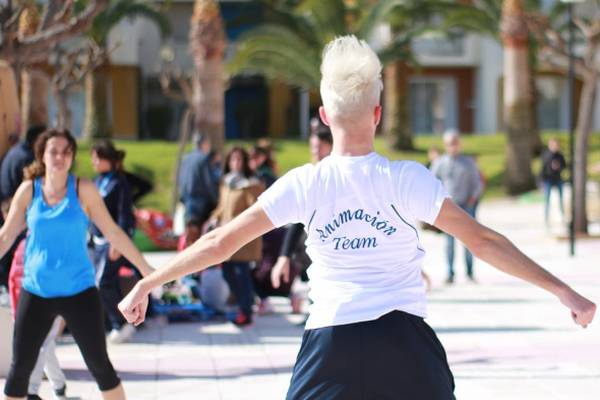 ... EVEN MORE ENTERTAINMENT
Enjoy outdoor shows, live music, evening dancing, bike rental, free Wi-Fi (with Blau Amigo Program) and Spanish classes. Our resort also offers parking(€), airport transfers (€), 40,000 m² of gardens and themed days (Club Day, Ecologic Day, Funny Day, Blaudi and Blaudina's birthday)…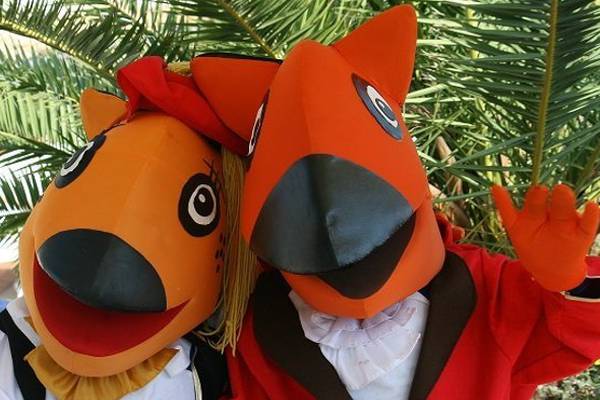 BLAUDILAND
The Mini Club (2-4 years), Maxi Club (5-7 years) and Mega Club (8-12 years) offer a world of fun for children of all ages. Here your children are guaranteed to be thoroughly entertained with an endless array of leisure activities, games, sports, breakfast with our mascots Blaudi and Blaudina, and pool/beach games. Our clubs also offer competitions, football, shows, (Beauty and the Beast, the Little Mermaid, the Lion King and Shrek), special mini discos, talent contests and much more!
TEEN CLUB (13-17 years)
Fun and laughter with new friends. The Teen Club is the perfect place to enjoy all kinds of activities organised by our children's reps, such as: sports (football, beach volleyball, archery…), in addition to games, competitions and evening activities (music, dance, games, shows…). All of this has been created with your teenagers in mind (only available in high season).