Blau Punta Reina Junior Suites | Majorca
Restaurants Hotel in Majorca
Experience a delicious surprise with our service of 3 restaurants and 4 bars. If you are a 'foodie', a gastronomic experience is waiting to take you through different flavours from all over the world in a lovely atmosphere. With us you can savour all the specialties you like.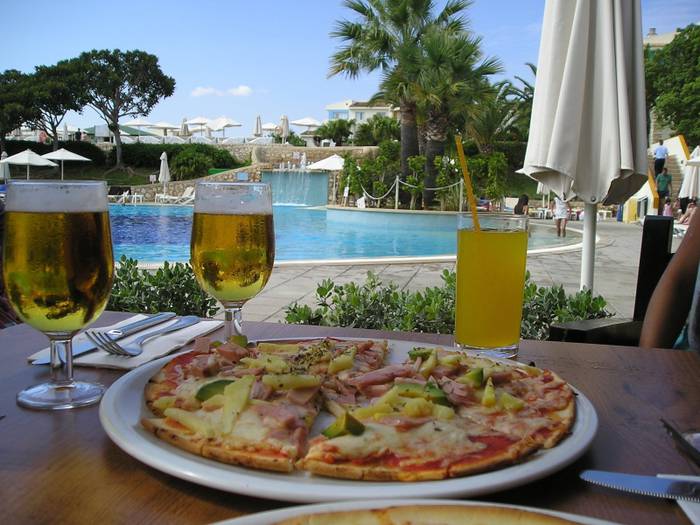 PIZZERIA BOLZANO
The Pizzeria Bolzano has three areas where you can taste all kinds of culinary specialties. Appreciated for the authentic taste of its dishes, the pizzeria is perfect for enjoying all the things you like: fresh salads, risottos, desserts and not forgetting their delicious pizzas.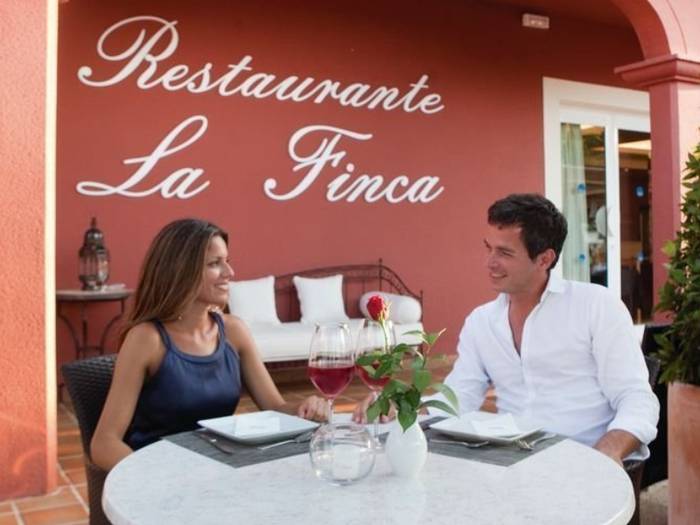 RESTAURANT LA FINCA
L'expression ultime de la cuisine espagnole, le restaurant La Finca est l'un des coins gastronomiques de référence de notre hôtel, considéré comme le lieu idéal pour un dîner romantique ou une soirée spéciale entre amis. Découvrez ses délicieuses tapas et trinquez aux moments uniques.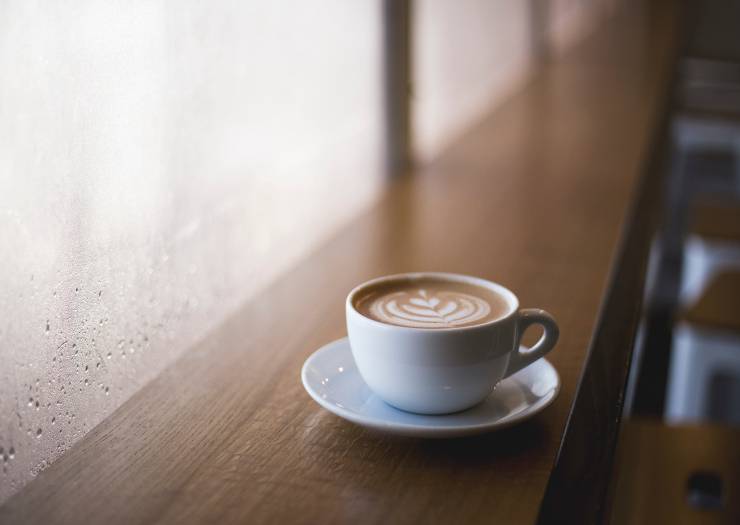 LA TORRE CAFE
The ideal place to snack between meals. Here you can enjoy snacks from 10:30 to 12:00 and from 12:00 to 18:00 hot snacks (hamburgers, hot dogs, chips, nuggets), as well as salads, fruit, ice cream ...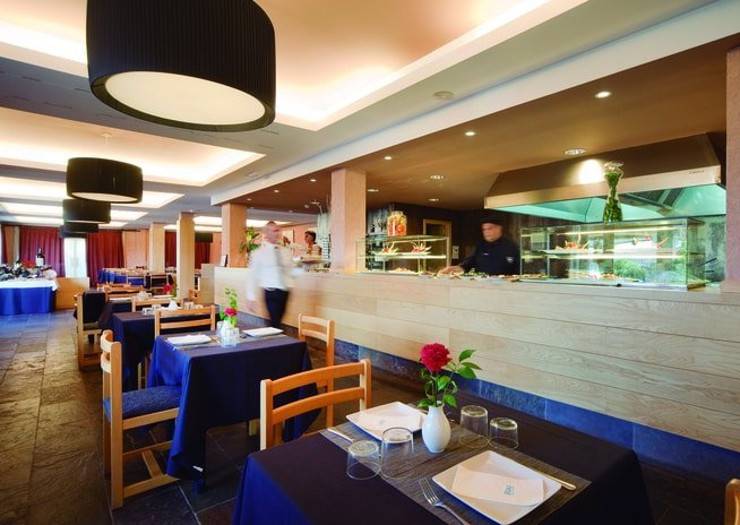 LA FINCA RESTAURANT
Discover the exquisite selection of authentic Spanish tapas offered in the La Finca Restaurant. Enjoy traditional and delicious Spanish tapas in a relaxing atmosphere. Book in advance and enjoy the most exquisite and unique flavours of Spanish cuisine at the Blau Punta Reina Resort.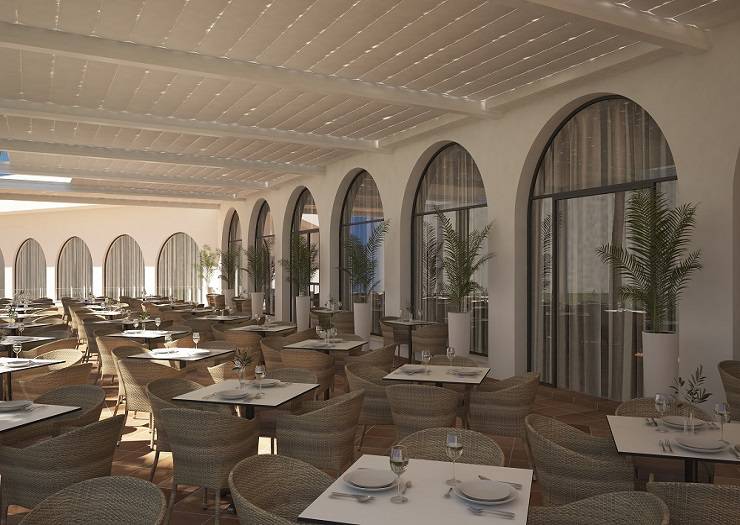 BUFFET RESTAURANT VORAMAR
Enjoy the breakfast, lunch and dinner buffet whilst admiring stunning sea views. We offer a special buffet for children, show-cooking, a salad buffet, hot dishes, desserts and a special selection of cheese and bread, in addition to a typical Majorcan buffet once a week... And new to 2019 the Voramar restaurant has a covered terrace. A wonderful space in which...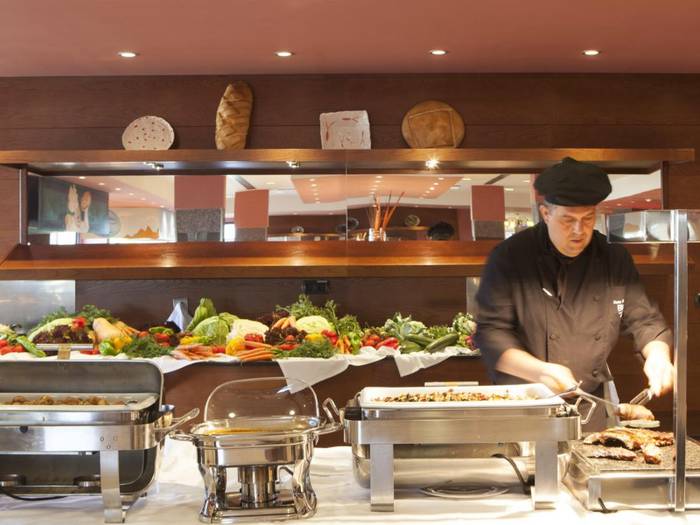 RESTAURANT BUFFET
Le principal restaurant vous offre un échantillon de la gastronomie internationale et locale. Sous forme de buffet, vous pourrez goûter à ses petits déjeuners, repas et dîners avec show cooking et menus à thèmes. Son amplitude et sa variété vous surprendront !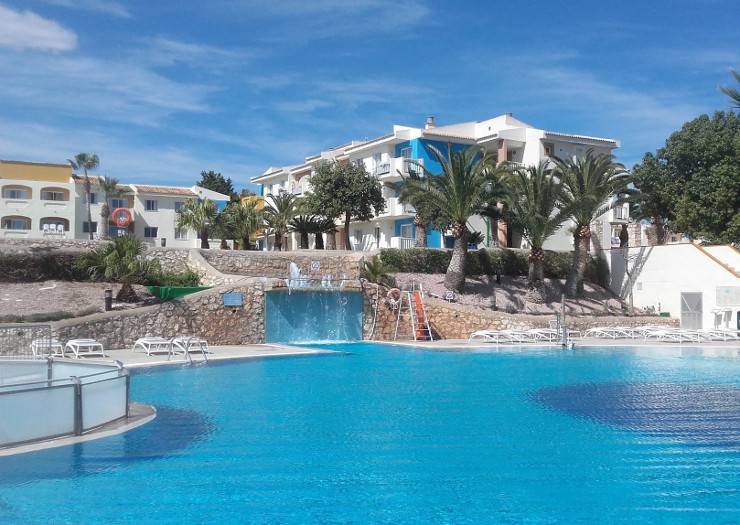 PALAPA TERRACE
The Palapa Terrace, near the pool, is the best place to refresh at any time of the day. See you there!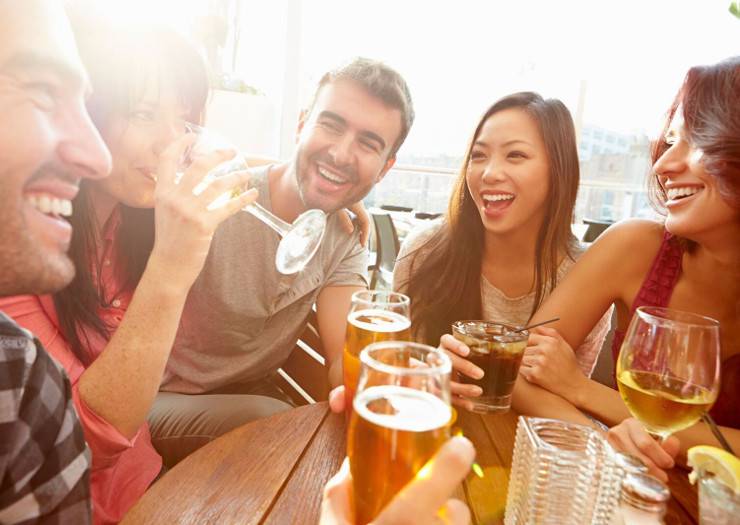 LOUNGE BAR
Enjoy coffees, snacks, beer and cocktails in the Lounge Bar of our hotel, the perfect place for fun, laughter and chats with your favourite people.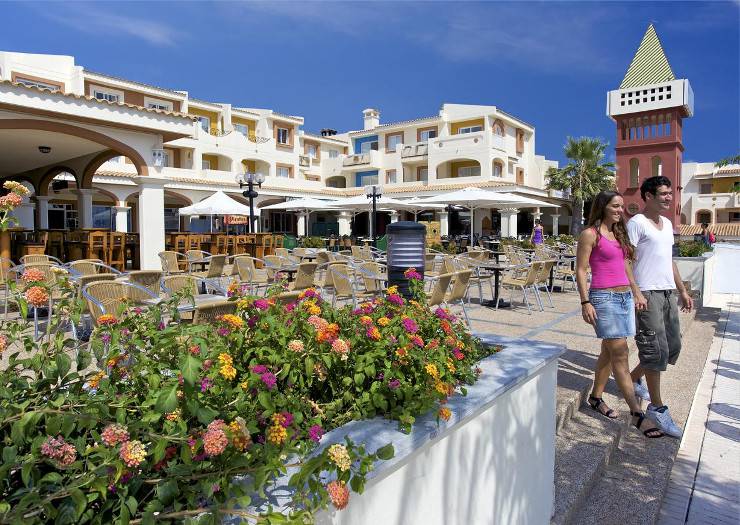 BAR PLAZA
This bar is a place where you can relax and enjoy peace & quiet in good company. Its spaciousness makes it the best place for get-togethers during your holiday.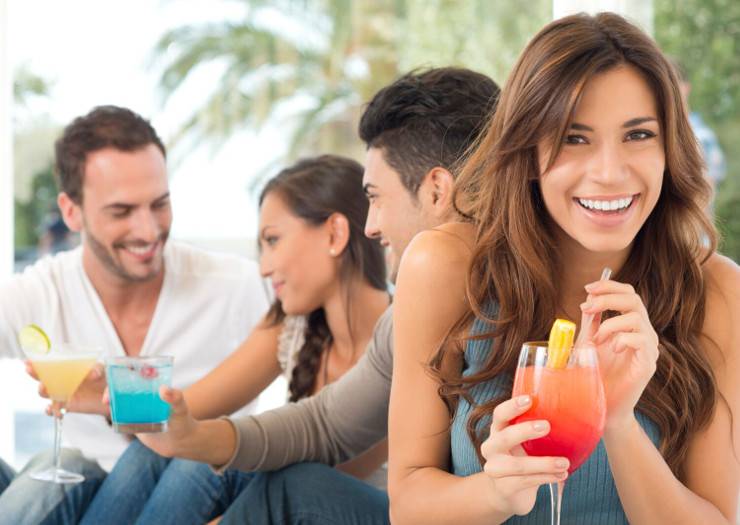 BREWERY
Visit our brewery and enjoy the cheery and lively atmosphere found here. Try all the drinks we have selected with you in mind and have a great time with your friends.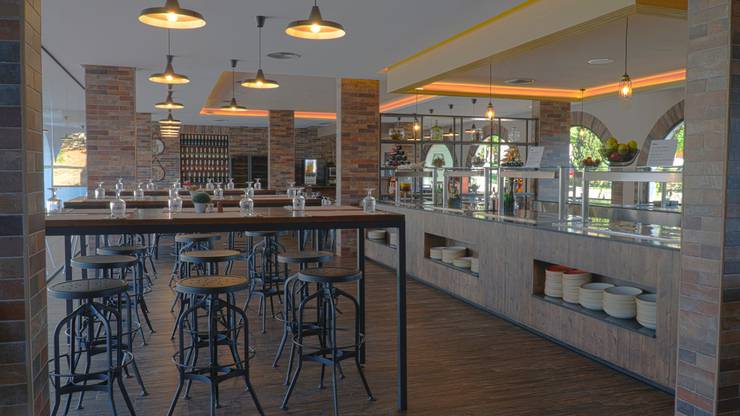 BOLZANO PIZZERIA
Enjoy delicious Italian cuisine in the Bolzano Pizzeria. We recommend you try the authentic Italian pizzas we make ourselves. Enjoy them by the pool, in the heated rooms or on the terrace.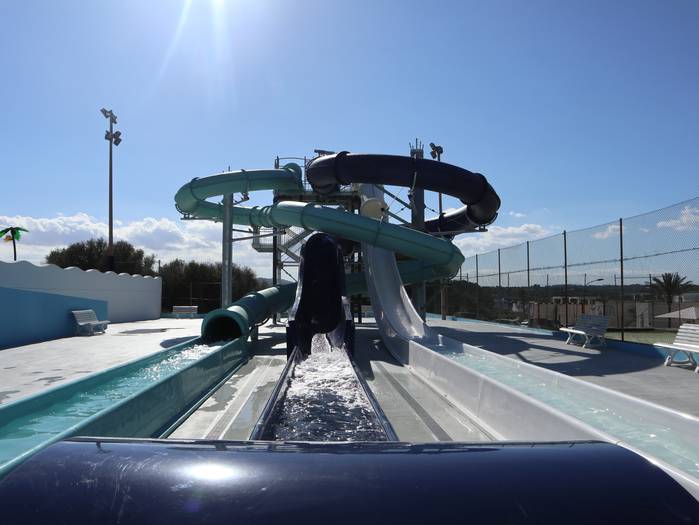 SPLASH CORNER
Experience the most enjoyable time at the Splash Park. Whilst to the side we have an area with water and refreshments available (included in All-inclusive), as well as ice creams, smoothies and crisps (payment required).